By Haley Arndt
Wow friends. What a crazy and wild summer it has been! If you don't receive day to day highlights about the happenings in my life—and if you do, that's kinda creepy— I'm going to catch you up on what's been going down the past few months in the world of Haley! A few weeks ago, I came back home from a summer of traveling around northern Wisco as a Totus Tuus missionary (hands up if I spent time with you this summer, whoop whoop!). And guys, lemme tell ya, it was a WILD summer. I'm talking about lots of energetic kiddos, lots of good conversations, lots of moments where Jesus took my breath away, lots of reliance on God, and lots of banana song.
However, despite that "spiritual high" that I have when I am on a mission trip, there is this thing that always happens to me when I come home. Maybe you can relate to this too if you have ever been on a mission trip or even on a retreat. The thing that happens is this…
I sleep for twelve hours straight. You thought I was going to say something more profound.
And then…
I forget that being on mission doesn't end just because I returned home (whoop there's the profoundness).
You see, often times when I come back to the comfortable and familiar routine of "go to school-do homework-sleep-repeat" I think that the job entrusted to missionaries—which is to go out and bring souls closer to Christ—doesn't apply to me anymore because I am no longer wearing my missionary shoes (#ChacosForLife). I mean, the job of leading others to Heaven is for people who are legit missionaries, not for me because I am only a student, right?
FALSE.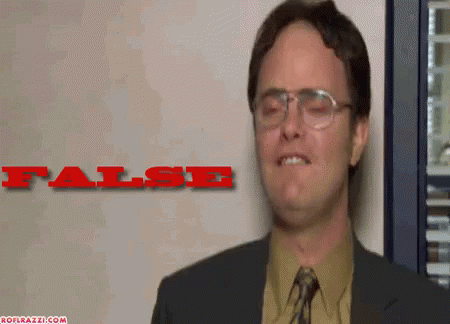 Here's the thing, being a missionary applies to each one of us, right here and right now. And it applies to us ALL. THE. TIME., whether we are serving the poor in Calcutta or sitting in our algebra class at Merrill High School.
There's this really cool book out there called the Bible. And in this super cool book, Jesus speaks some super important words to us. In fact, He speaks some super important words to us about being missionaries. Woah, crazy! In Matthew 28: 16-20, He commands us to go out and live as a missionary every single day…
Then the eleven disciples went to Galilee, to the mountain where Jesus had told them to go. When they saw him, they worshiped him; but some doubted. Then Jesus came to them and said, "All authority in heaven and on earth has been given to me. Therefore go and make disciples of all nations, baptizing them in the name of the Father and of the Son and of the Holy Spirit, and teaching them to obey everything I have commanded you. And surely I am with you always, to the very end of the age."
Go make disciples… THAT is our mission. As disciples, as a follower of Christ, that is what each one of us is meant to do with our lives daily, not just when we sign up to go on a mission trip with our youth group. We are meant to share the Good News that we are beloved sons and daughters of God the Father Almighty with our friends, family, and classmates. We are meant to lead them to the truth of Jesus Christ. We are meant to bring them on the journey towards Paradise. We are meant to go make disciples.
So how exactly do we live out this mission of making disciples as part of our daily routine? When we are on a mission trip, where we are set apart from our familiar routine and in a setting specifically designed for serving others it can seem easy to live out that mission because everything is set in place for us to do just that. But when we look at our home life, it can be a little more challenging to live like we are on mission. So how do we do this? Well friends, I want to encourage y'all to practice two steps which we can take to make disciples in our day to day lives: imitate Christ and invite those around you to do the same.
1) Imitate Christ
This seems pretty obvious because if our mission is to lead others to imitate Christ, then we should probs be doing that ourselves. But seriously, living like Jesus really is THE BEST way to lead others to Heaven. Why? Because when we live a life modeled after Jesus—a life of virtue, selflessness, and genuine love—we are living contrary to how society tells us to live. We stand out and people notice that. But people are also going to be intrigued by the light you are shining in the world. They are going to wonder why you are so different and they'll start asking questions. And when they start asking questions that gives you the opportunity to…
2) Invite Your Dudes
When you are given the opportunity to invite your friends and family members on your walk towards Heaven, just do it! For example, when you are eating lunch at school, say grace and invite those sitting around you to join in. Or if there is a youth event happening at your church (such as Totus Tuus next summer *cough cough*) take the plunge and ask your siblings to join you. I know, asking people to do things, especially faith-related things, is scary! I struggle with having the courage to do so as well! But pray to the Holy Spirit for holy boldness so you can step up and put the offer out there. Just think, that dude in your life could be waiting for someone to extend an invitation to them, be that person to do it!
Living life on mission daily is a big task that God puts before us. Is it going to push us outside of our comfort zones? Yes. Is it going to be difficult and challenging at times? Yes. But are we meant to do this task on our own? No. God has your back. While we might be walking the walk and talking the talk, it is God who changes hearts. God is the one planting the seeds and producing fruits, we are simply His instruments and vessels. God will not abandon you on this all-important mission of leading others to His Heavenly Kingdom. Now go out there and make this mission possible! (Fun fact: I've never seen the movie Mission Possible either). Go make disciples!
I'm praying for the outpouring of holy boldness in our lives friend.